Coir-velour natural color, with flexible vinyl backing
Coir nature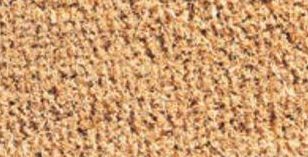 Material: Coir-velor with flexible vinyl backing
Preis: ab 60,15 Euro/m² incl. VAT.
Farbe: nature
Höhen: 14, 17, 20, 22 , 24, 27 or 30 mm
Custom sizes: Coir-mats are supplied in any desired size and also widths over 200cm, where appropriate, multi-part or welded/glued. Special forms (freesize) are possible by drawing or template
Select after click: "Buy online" or "More Informations" the mat height and enter the desired mats-size.