Assistent 560
THIS IS NO ORDER!!
You here only enter your request wishes, so your desired dimensions in default unit of measure and select other necessary parameters as well as the amount for our tender.
For general questions AND if you want to send a Design-data-file, please push here for our contact form.
Feinstreifer für den Innenbereich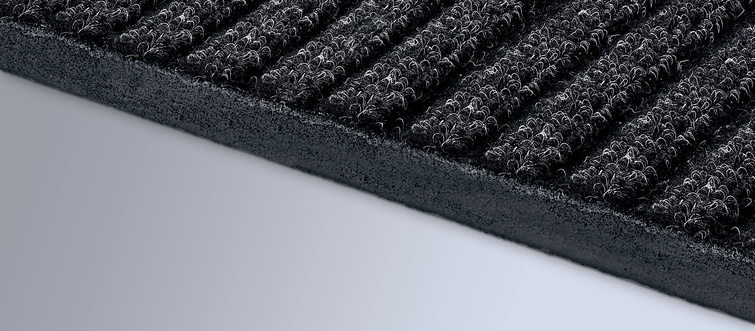 strapazierfähige geschlossene Eingangsmatte für die aufliegende Verlegung. Passgenaue Anfertigung in der Breite und Gehtiefe.

Material:
Trittfläche: verrottungsfeste PP-Fasern mit abgesetzten, vertieften schwarzen Streifen und untersetztem Latexrücken für den Innen- und überdachten Außenbereich.
Farbe: hellgrau, anthrazit
Einbauhöhe: 22 mm
Rollenbreite: 200 mm
Rollenlänge: 350 mm, als Maßzuschnitt und in ganzen Rollen lieferbar

Behindertengerecht, befahrbar mit Rollstühlen und Kindferwagen
Belastung: normal, bis 400 Begehungen pro Tag