Coir-Mats,fiber-colored, with flexible vinyl backing
Kokosvelour, natural-fiber - fiber colored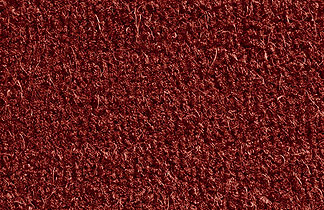 First-class , hard-wearing quality with long service life
Suitable for residential complexes , apartment buildings , for department store and shop entrances and commercial and private use
Features: The coir mats are suitable for indoor and roofed entrances. They ensure an efficient cleaning in the entrance areas. The mats are a natural product, so can a fibers cannot be ruled out and a dimensional accuracy cannot be guaranteed. Color variations are cannot be ruled out, so that we can take over no guarantee for color accuracy.
Made-to-measure: Coir mats can be customized in any desired size and shape (partially that) Coconut mat blanks can be made to measure in any size and shape. Select the mat height and enter the desired size as the net mat measure or the inside frame size if the mat is to be fitted. In this case, the mat is cut at a slight discount.
Price: 79,68 EURO/m² incl.VAT.
Color: Mats with ca. 17 mm: red, blue, black, grey (light gray is not possible) As coloration of the natural fiber color occurs, the new hue can only be darker than that of the natural coconut fiber.
Couponwidth: 200cm ( also widths over 200cm , possibly in several parts or welded / bonded )
Couponlength: 10m: