Coir-velour natural color, with flexible vinyl backing
Coir -velor, nature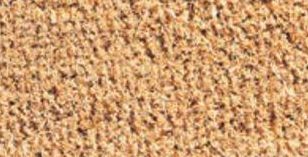 Material: First-class, durable coconut velor quality with a long service life and flexible vinyl backing.
Suitable for residential complexes, tenement houses, for department store and business entrances and for commercial and private needs
Price: from 60,15 Euro/m² inkl. VAT.
Color: nature
Hight: 14, 17, 20, 22 , 24, 27 or 30 mm
Custom sizes: Coir-mats are supplied in any desired size and also widths over 200cm, where appropriate, multi-part or welded/glued. Special forms (freesize) are possible by drawing or template
Select after click: "Buy online" or "More Informations" the mat height and enter to the desired size as a net mat measure or the frame inside dimension if the mat is to be fitted. In this case, the mat is cut at a slight discount.